Octocon Online Accessibility Guide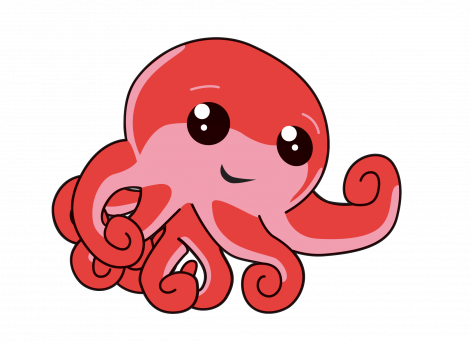 Octocon 2022 is a hybrid convention.
As such, in addition to our in-person activities, we will also feature: 
A Discord server for socializing
Zoom for facilitating workshops, talks, and socializing for those who prefer it to Discord
YouTube for live-streaming panels and YouTube for hosting recordings for replay
As we do not expect all members to be familiar with all of these services, we have provided the following guides:
---
Octocon Online Accessibility Guide
Introduction
This guide is intended to help members navigate the different accessibility options on our online convention platforms. The simpler and more common accessibility features will be described in this document. For some features, we are including links to guides written by subject experts. If we've overlooked anything or you need more help, please contact , or , or ask in the #help-desk channel in our Discord server, or ask the volunteer in the Zoom lobby. If you are also attending in-person, you may also ask the volunteer at the online programme corner or any Committee member for help.
YouTube
Closed Captions
We use Google's automatic captions provided on YouTube. On the bottom right of our video stream, left click on the "CC" button to turn them on. You can then click the gear icon on the bottom right, then click on the CC Subtitles option to get to the Closed Captions menu and click the "Options" item in the top right of that menu to access appearance settings for closed captions.
Twitch
Closed captioning
We use an OBS plug-in to provide automated closed captions with Google caption AI. On the bottom right of our video stream, left click on the "CC" button to turn them on. To adjust them, left click the gear icon on the bottom right, and select "Closed Captions Options" to change placement, color, font, and background. Manual captions will be added later to any panel recordings uploaded to YouTube.
Chat Settings
In the chat tab of a Twitch stream, you will find a gear icon in the bottom right corner. Clicking this will give you a range of chat settings. These include:
Pause Chat: determines when the chat scroll pauses for you
Chat Appearance: font scaling, toggle emote animations, toggle readable colors for names, toggle timestamps, and reply behavior (choose whether to include reply context).
You can also hide or popout the chat panel from here.
Chat Filters
Octocon is mostly a PG-13 event except for programme items explicitly labeled "18+" or "Mature". However, Twitch is an open platform and you may choose to go explore other channels. Chat filters can assist with making the experience more enjoyable for some.

In the chat tab of a Twitch stream, there is a gear icon in the lower right corner for "Chat Settings". Click to toggle these on, and choose the filters you would like to apply across all of Twitch, even if the individual streamer allows that content in chat. Filters are available for: discriminatory language, profanity, hostile language, and sexually explicit language. These are automated filters using an algorithm, so some things may still get through.
Screen readers
Twitch is not completely screen reader compatible. We have done our best to improve the experience where possible. All information from the information panels on our Twitch "About" page are also available as Nightbot text commands, and are also provided on our website.
Zoom
Closed Captioning
Closed captioning on Zoom is only available in one room of any session – either in the main room or in a single breakout room. While there are third-party workarounds which members can implement themselves, please contact the Zoom moderator, Accessibility Officer, or VirtualOps, or ask in the #help-desk on Discord, if you would like the captions to be enabled for a specific programme item, as we wish to prioritize where our d/Deaf and Hard of Hearing members are rather than where we guess they will be. If captions are needed in more than one break-out room, we have a solution available but it is resource intensive and so we are not automatically implementing it in all rooms.
Screen Readers
Zoom supports NVDA, JAWS, VoiceOver, and Android Talkback. It is WCAG and Section 508 compliant with exceptions. The most common exception is that a few features are accessible only with mouse controls, and some labels are missing or inconsistent with the corresponding visual label.
Discord
You can always get help in the #help-desk channel. We will do our best to accommodate your needs and guide you through the use of the accessibility tools and our many bots. If you have difficulty making a Discord account or joining the server, please contact
Appearance Settings
Under the Appearance settings tab in Discord, you can:
Under "Theme", you can switch between Light and Dark modes (and optionally keep a dark sidebar for light mode). You can also choose to sync this with your computer settings.
Under "Message Display", you can switch between a compact mode without profile pictures and closer lines of text or a "cozy" mode with larger line spacing and profile pictures
Change the chat font on a scale from 12 pixels to 24 pixels
Change the spacing between groups of messages on a scale from 0 pixels to 24 pixels
Accessibility Settings
Under the Accessibility settings tab in Discord, you can:
Change the color saturation of Discord text and logos, with an option to also affect role names. Please note that this also affects the color of web links.
Sync contrast settings with your computer. This option is only available if you are using your operating system's accessibility contrast settings.
Enable reduced motion synced with your computer settings
Enable reduced motion
Enable or disable the automatic playing of GIFs when Discord is the focused tab
Enable or disable animated emoji (enabling reduced motion will automatically disable animated emoji)
Select whether animated stickers should animate always, never, or only on hover or long press.
Enable a visual button for sending messages.
Enable playback and use of the /tts command. You can also change its playback speed between -1x up to 10x, with increments of one quarter and snap to whole number values. It defaults to 1.
Image Descriptions
Discord has enabled users to provide image descriptions, however this feature is buggy on the mobile apps. Therefore, we continue to encourage members to make use of the AltTextBot described below if they find it difficult to use Discord's native options.
To enable viewing image descriptions in Discord, left-click the "settings" gear in the bottom left corner of your Discord screen. Left-click "Text and Images" in the side menu, then turn on "With Image Descriptions".
To add an image description on Discord for desktop or browser, click the "+" or drag and drop the image you want to upload as normal. Left-click the pencil "modify attachment" symbol in the image menu. Left-click into the "description (alt text)" field and write a description. You can also use this menu to change the file name to something screen-reader friendly, if you wish. Left-click save and now you can write a message to go with your image, or simply send it as is. Please note that you cannot change the alt text or file name once you have sent the image to a channel or private message.
We use a bot named "AltTextBot" to provide image descriptions in channels where members are allowed to post images. Anyone can enter a comment after the image with the command !alt followed by the description they want to add. This will add that comment as a comment by Alt Text Bot instead of by the member. We encourage members to add this comment for their own images immediately, but anyone can add a description. Moderators will remove excess descriptions. If you do not want to see the bot's descriptions, simply block the bot by right clicking or tapping its name in the chat or the member list, and left clicking or tapping "Block". You can unblock it any time if you change your mind.
You can learn more about this bot at https://zacharytalis.com/blog/atb/.
Screen Readers
There is an expert guide to using Discord with screen readers here: https://www.starshipchangeling.net/discord/
Closed Captioning
We have not found a means to add closed captioning to Discord voice and video channels from our end. There's a complicated method in which you can use Webcaptioner (https://webcaptioner.com/) to arrange it for yourself. Please let us know if you need help implementing it and we will try to troubleshoot it with you!
---
Other Guides