Octocon wants you!
Volunteer for on-site or virtual operations
for the National Irish Science Fiction Convention
Croke Park, 15-16 October 2022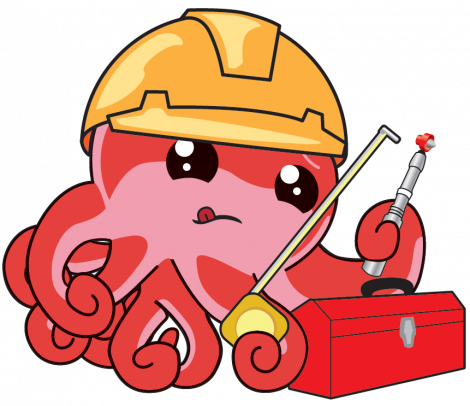 Volunteers are the backbone of conventions
We are looking for volunteers for both on-site and virtual operations! No experience needed! We will provide you with all the training that you will need.
This year, Octocon is being planned as a hybrid online and in-person event on 15 & 16 October 2022. That means we will need volunteers both at Croke Park and in our virtual venue. We understand that some members will only be available for one venue type, while others may be interested in "hybrid" volunteering. We want to make sure we have volunteers who are helping where they are most comfortable. Volunteering should be fun!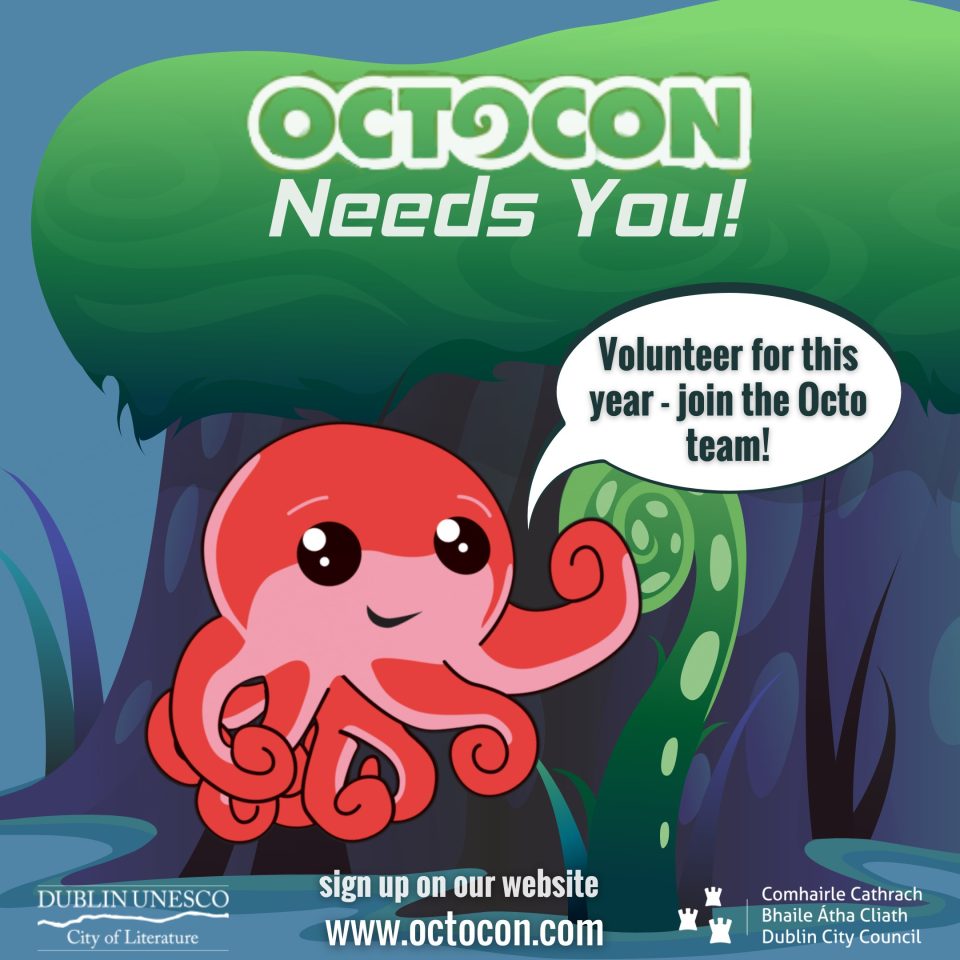 Volunteers help keep Octocon running smoothly, and help to maintain a safe and family-friendly event for everyone.
In-Person volunteers will help us on-site at Croke Park. Volunteer duties can include keeping panels on schedule, registering members, Covid safety enforcement, setting up rooms for panels, etc.
Online volunteers will help moderate Discord, Zoom, and our live stream viewer chat; answering questions in the help desk; getting viewer questions to the panel moderators; and reporting attendance numbers. These are slow-paced tasks and volunteers will have help from automated support bots.
If any of this sounds to you like a fun way to help Octocon, please fill out this form. Your answers will help us to make the best fit between people and tasks. Training will be provided prior to the convention for both in-person and online volunteers, and multiple training session times will be available.
Once the programme schedule is released, we will also ask volunteers to let us know if they have any "can't miss" programme items, so we can schedule volunteers around those items.