Octocon 2022
The National Irish Science Fiction Convention
Croke Park & Online, 15-16 October 2022
Sign up now for Octocon 2023!
Adult (22+) – €60
Young Adult (13-21) – €20
Children (under 13) – FREE
(Must be accompanied by an adult member)
Friend of the Convention – €100
Concession – €40
Virtual and Supporting – €20
Buy four memberships, get the fifth one free!
You can check your membership or choose to upgrade it through our membership portal.
We look forward to seeing you there!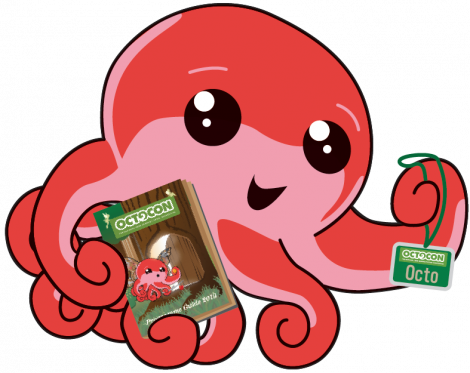 ---
Octocon 2022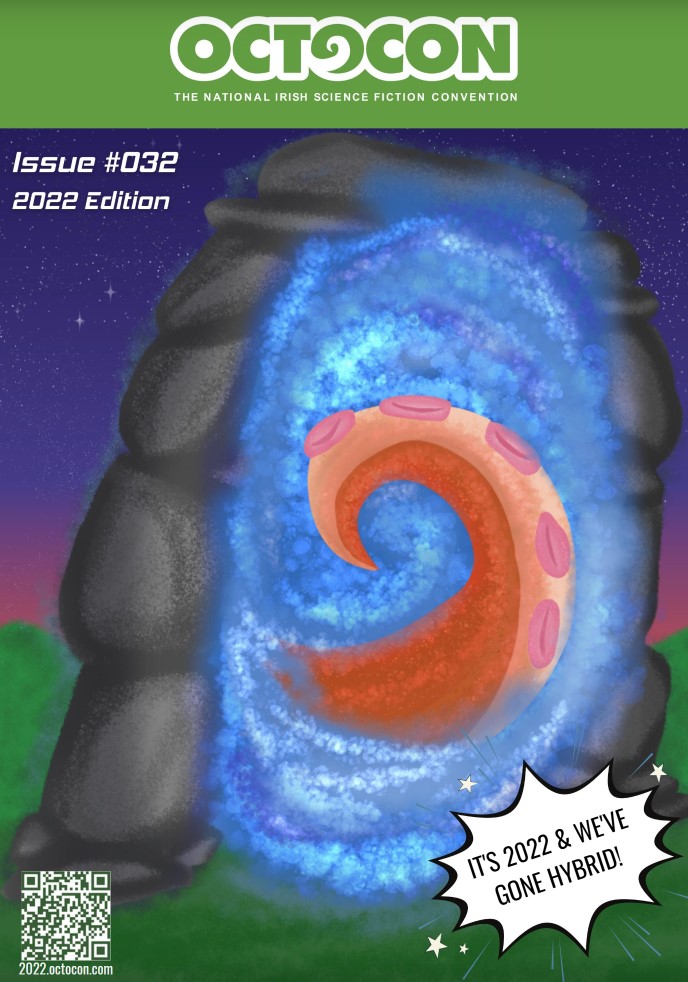 Click here to check your 2022 membership and get a link for automatic login into your private area in our Members Portal, where you can watch back our streamed programme!
Check out our 2022 Programme Book / Con Book on Issuu:
Octocon is going to Croke Park!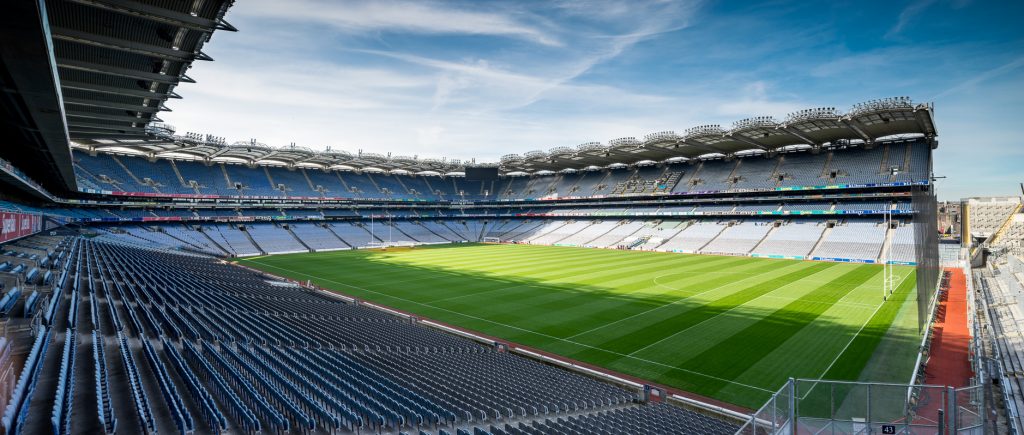 The home of Irish sports is the new home for Ireland's National Science Fiction Convention. This year's Octocon will take place on Saturday 15th and Sunday 16th of October 2022 in Croke Park.
Volunteers are the backbone of conventions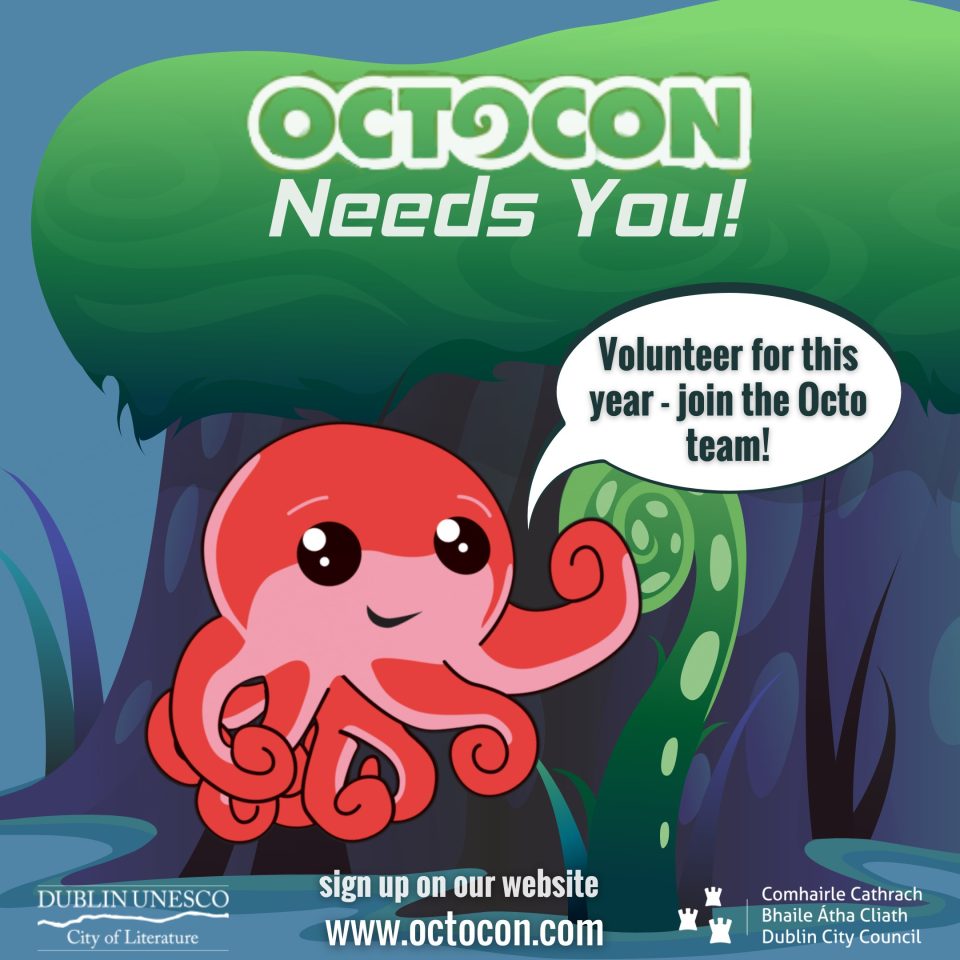 We are looking for volunteers for both on-site and virtual operations. If you'd like to get involved:
Cosplay Parade & Competition
For the first time ever, we're having a Cosplay Parade and Competition as part of Octocon, and we'd love you to come along in your cosplay!
Competition prizes:
The prizes for the 18 and over competition have been now confirmed as gift cards with total values of €300, €200, and €100, to be awarded on the day.
First place: €150 Amazon.de, €150 The Fabric Counter
Second place: €100 Amazon.de, €100 The Fabric Counter
Third place: €50 Amazon.de, €50 The Fabric Counter
We are still finalising prizes for the under 18 competition, but can reveal that The Fabric Counter have kindly donated a €50 voucher.