Wednesday 5th October 8pm Irish time (UTC+1) on our Twitch channel
Juliet E McKenna launches her latest novel, The Green Man's Gift, with the assistance of Cheryl Morgan of Wizard's Tower Press.
A teenage boy has turned up in Snowdonia, barely conscious and babbling about beautiful women and fairy feasts. The authorities blame magic mushrooms. The wise women say different and they want dryad's son Daniel Mackmain to investigate. He needs to watch his step in the mountains. Those who live in the hollow hills mask their secrets and intentions with sly half-truths.
Far from the woods he knows, Dan needs help from the allies he has made in past adventures. But he's a loner at heart. As the true power of his adversary becomes clear, he must decide if he's willing to see those he cares for put themselves in danger.
A modern fantasy rooted in the ancient myths and folklore of the British Isles.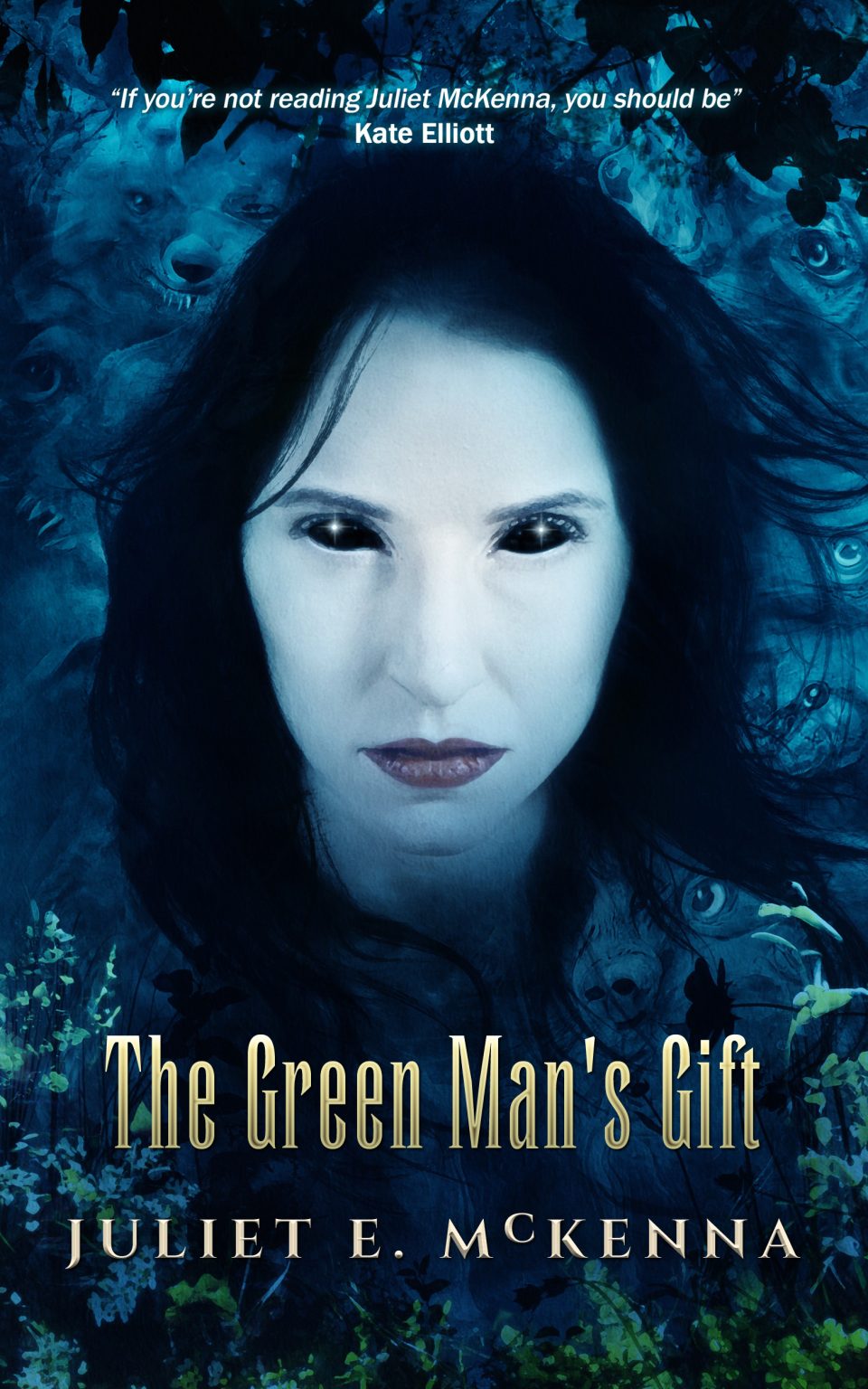 The Green Man's Gift
Publication date: 6th of October 2022
Participant Bios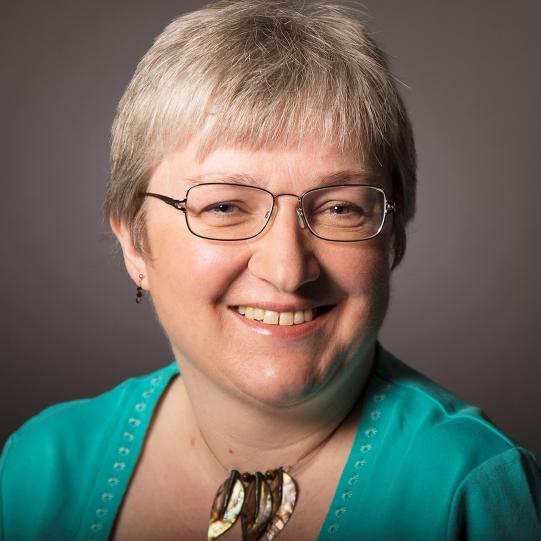 Juliet E McKenna
Pronouns: She/Her
Juliet E McKenna is a British fantasy author living in the Cotswolds, UK. Loving history, myth and other worlds since she first learned to read, she has written fifteen epic fantasy novels so far. Her debut novel in 1999 was The Thief's Gamble, beginning The Tales of Einarinn. This series was followed by The Aldabreshin Compass sequence, The Chronicles of the Lescari Revolution, and The Hadrumal Crisis trilogy. In 2018 The Green Man's Heir was her first contemporary fantasy novel rooted in British folklore, and this began an ongoing series. As well as novels, she writes a wide variety of short stories and novellas, enjoying forays into darker fantasy, steampunk and SF. She regularly attends SF conventions and is a reviewer for genre magazines. She comments on book trade issues and has served as a judge for major genre awards. As well as writing The Green Man's Gift, she's spent this year working on The Cleaving, a feminist retelling of Arthurian myth to be published in 2023.
Social media
---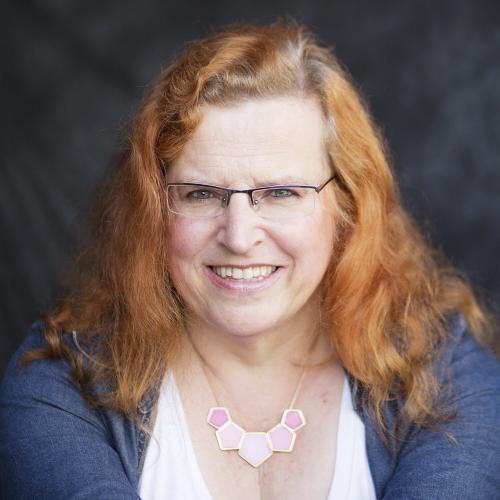 Cheryl Morgan
Pronouns: She/Her
Cheryl Morgan is a writer, editor, and publisher. She is the winner of four Hugo Awards and is the owner of Wizard's Tower Press. Her non-fiction has appeared in a variety of venues including Locus, the SFWA Bulletin, the Science Fiction Encyclopaedia, Vector and Strange Horizons. Her fiction has appeared in a number of small press magazines and anthologies. Cheryl was a Guest of Honour at the 2012 Eurocon in Zagreb and the 2019 Finncon in Jyväskylä. She was a keynote speaker at the Worlding SF academic conference at the University of Graz in 2018, and will also deliver a keynote address at When It Changed, an online conference on feminist science fiction organised by the University of Glasgow in December 2022.
Social media